Welcome to Unanet!
Unanet provides project-driven organizations with resource management, budgeting & forecasting, project management, timesheets, expense reports, project accounting, billing, workforce collaboration, financials with cost pool calculations, and purchasing in one integrated system.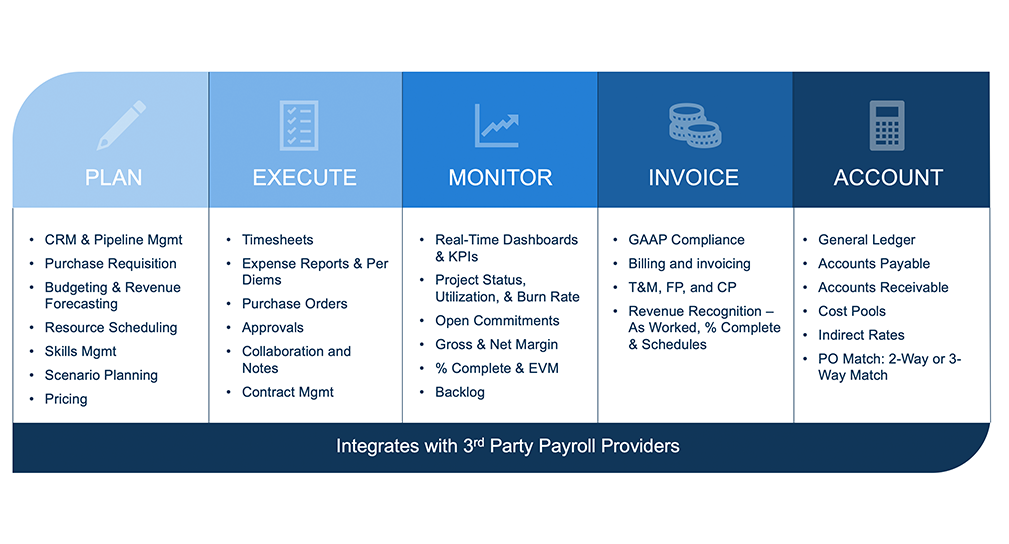 For more assistance, check out the Unanet Knowledge Center, which contains additional best practices, answers to frequently asked questions, instructional videos and more...
Interested in additional training? Check out the upcoming course offerings at Unanet University.